List Categories | List Members | Newest Members
Payments in Kind:
Give back to your community without spending a single dime or any of your time!

For growing number of LGBT entrepreneurs, identity becomes an asset - StarTribune.com
August 16, 2016
This is a great article on why certification is a good benefit for your business. You can get the certification fee waived if you join the LBGLCC.

50 to be honored at Mayor's Long Beach Business Awards
August 12, 2016
This is a great honor present to our chamber. This is for all of us who have made the LBGLCC what it is today.

12 Simple Ways to Make Your Home More Awesome - Coldwell Banker Blue Matter
June 01, 2016


CONTACT US | ABOUT US | Site Profile | ADMIN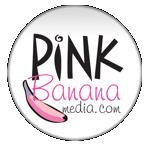 Website technology & design by PinkBananaMedia.com | PinkBananaBiz.com